Instructions

What is Google Earth?

Tour 1: The Warm-Up
Traveling from Vancouver to Seattle to Victoria and back by bicycle is not a strenuous trip. That, and the fact that I would be ending up where I started, prompted me to think of this leg of the journey as dry-run for the real thing. I would be traveling in relatively populated areas where resupply and maintenance wouldn't be a major issue. Also, once back in Vancouver I would have the chance to reevaulate my choice of gear and route. Everything went smoothly, which hopefully foreshadows good fortune for the remainder of the trip.
The ride to Seattle was uneventful - easy pedaling through agricultural land. Once I had crossed to the Olympic Peninsula things changed a little. The landscape became a little more undualting and a lot more beautiful. I had a little rain to deal with, but nothing too serious. What really impressed me were the major bicycle trails leading from Sequim to Port Angeles and Victoria to Sidney - about 80km altogether. They were absolutely beautiful and perfect for riding on - a real testament to the value placed upon cycling and other non-automotive forms of travel on the west coast.
This tour documents my travel south along Puget Sound from Vancouver to Seattle, then northwest to Victoria across the Olympic Peninsula, then east to Surrey by ferry. A short and sweet trip, this was the first leg of Bicycle Rehabilitation Project.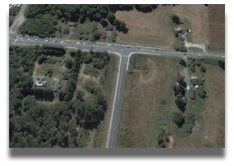 Download the tour here.